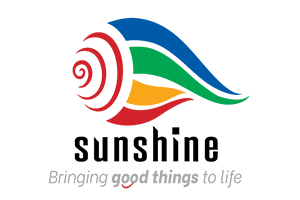 Watawala Plantations celebrates World Environment Day 2022 with vibrant series of initiatives in Galle
2022-06-29
Colombo, June 29th, 2022: In celebration of World Environment Day 2022, Watawala Plantations PLC (WPL) organized a series of vibrant activities at the Thalangaha Estate in Galle to raise awareness of the vital importance of protecting and preserving the environment. Inspired by this year's global #OnlyOneEarth campaign, WPL's impactful activities were targeted at encouraging children to be more sensitive towards the environment in order to ensure a safe, beautifully preserved ecosystem favourable for the survival of all species.
Starting with a wide-spread tree planting programme, WPL engaged the participation of school children and government officers in the areas of Ugugama, Thalangha and Nakiyadeniya to carry out these initiatives. An engaging quiz competition was then held to improve student knowledge of native animals and general facts about environmental protection, followed by a vibrant art competition themed 'Protect the environment', which drew the enthusiastic participation of over 250 children.
A highlight of the day was a waste re-use innovation competition, where twelve children competed in putting together innovative entries made with re-used waste. Three children from each of these competitions were selected as winners and awarded with gift vouchers to purchase school books.  Apart from this, Watawala Plantations also took the initiative to bolster their personal ecosystems by planting native and fruit trees in each of their three estates.
"Watawala Plantations has always operated with the philosophy that the health of our planet, people and businesses are completely interconnected. As a responsible corporate entity that is deeply reliant on the environment, it's up to us to push for impactful change within the industry and drive important disciplines within our operations and communities to secure and sustain natural resources for the benefit of the many generations ahead. This was the vision behind the initiatives our team passionately implemented on this World Environment Day. We wanted to inspire change and love for the environment right from where it matters the most, our children, our future." Watawala Plantations Chief Executive Officer Binesh Pananwala said.
With a strong set of values and vision, Watawala Plantations powers ahead to further integrate sustainability into the workings of Sri Lanka's agriculture sector. At the forefront of several social projects, including initiatives that provide clean water to several areas across the island, Watawala Plantations has built itself as a brand passionate about inciting positive change within society and a champion for the environment.
Celebrated annually on the 5th of June, World Environment Day is the most marked international day celebrating the environment. Led by UNEP and held annually since 1973, the event has grown to be the largest global platform for environmental outreach, with millions of people from across the world engaging to protect the planet. In this year 2022, World Environment Day was celebrated with 'Only One Earth' as the theme, focusing on 'Living Sustainably in Harmony with Nature'.