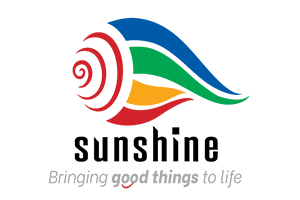 Healthguard Distribution partners Care 4 Wellbeing to expand presence for home-grown consumer brands
October 2, 2023
Healthguard Distribution, the fully-fledged pharmacy distribution arm of Sunshine Healthcare Lanka, has entered into an agreement with Care 4 Wellbeing Private Limited— which manufactures of nutritious and flavorful chicken essence—to facilitate island wide distribution for Care 4 Wellbeing, helping the company to expand its presence in the country.
The partnership sees Healthguard Distribution offering efficient last-mile delivery and stringent end-to-end quality management of Care 4 Wellbeing's 'Flemmings Essence on Chicken & Vege', while expanding their reach to access customers across the island.
Established in 2021, Care 4 Wellbeing is a joint venture between Bairaha Farms Plc & Chiron Pharmaceuticals (Private) Limited. The company specializes in manufacturing nutritious and flavorful chicken essence, well-known and accepted for its health benefits and revitalizing properties. With a commitment to excellence, innovation, and customer satisfaction, Care 4 Wellbeing aims to enhance the well-being and health of individuals through its superior chicken essence products.
Commenting on the partnership, Care 4 Wellbeing Managing Director Yakooth Naleem said, "Sunshine Healthcare is a reputed player in the pharma and health sector and we believe that joining hands with them will help us better reach our customers while also expanding our footprint in this sector."
Leveraging on the strength of its diversified parent company Sunshine Holdings, Healthguard Distribution is the first Distribution-as-a-Service (DaaS) pharmaceutical model to be rolled out by a Sri Lankan healthcare company. It serves as a regulatory-compliant island-wide distributor for all health and wellness products. Recently, the organisation was certified for ISO 9001:2015 (UKAS) for the Quality Management System (QMS) and Certified for Good Distribution Practices (GDP) by Bureau Veritas.
Shantha Bandara, Chief Executive Officer at Healthguard Distribution said, "We are thrilled to announce our partnership with Care 4 Wellbeing Private Limited. This collaboration aligns perfectly with our commitment to improving the health and wellbeing of our fellow Sri Lankans. By facilitating island-wide distribution, we are excited to bring their high-quality products closer to consumers across the country. This partnership marks another milestone in our journey to deliver accessible healthcare solutions, and we firmly believe that it will bring good things to the lives of Sri Lankans by providing them with trusted, wholesome products for their wellbeing."
Healthguard Distribution, a fully owned subsidiary of Sunshine Holdings PLC, is a fully-compliant distribution setup to meet the stringent requirements of relevant regulatory authorities and pharmaceutical manufacturers. It operates as a one-stop distributor of high-quality health and wellness products to all corners of the island. The company provides a service that would eliminate complexity and help pharmaceutical and consumer brand companies to focus on their core competence, thus ensuring the prosperity of the industry as a whole.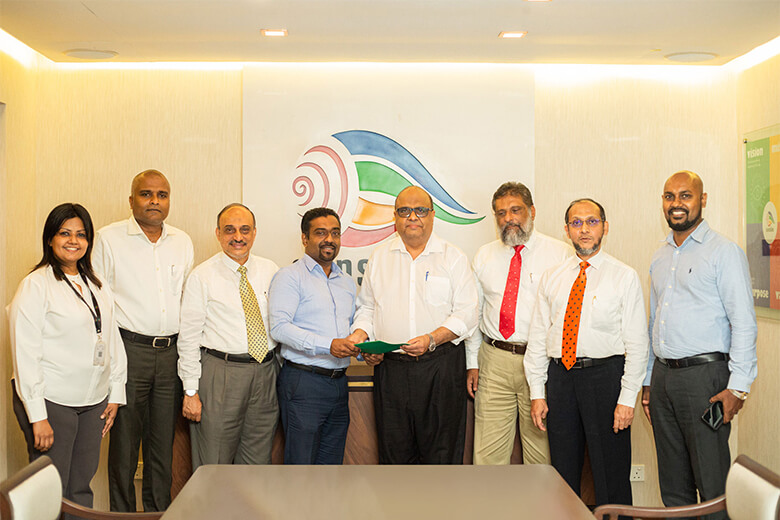 From left: Sunshine Holdings Senior Manager- Legal and Compliance Gihani Nanayakkara, Sunshine Holdings Group Chief Financial Officer Aruna Deepthikumara, Care 4 Wellbeing Director Mohamed Yakoob Mohamed Riyal, Healthguard Distribution Chief Executive Officer Shantha Bandara, Care 4 Wellbeing Chairman Dr.Anil Goonathilleke, Care 4 Wellbeing Director Mohamed Imtizam Wahid, Care 4 Wellbeing Director Mohamed Naleem Yakooth and Healthguard Deputy General Manager – Operations pathmakumara Warnakula