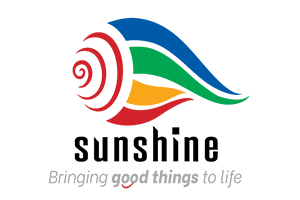 sunshine-holdings-celebrates-top-achievers-of-fy22-23-at-sun-awards
August 4, 2023
August 4, 2023: Diversified conglomerate Sunshine Holdings PLC (CSE: SUN) recognized their best-performing employees during the financial year of 2022/23 at the recently-concluded SUN Awards 2023. The three business sectors of the Group—healthcare, consumer goods and agribusiness—held their respective awards ceremonies under the theme of "Dare to Dream".
The award ceremonies were graced by Sunshine Holdings Group Managing Director, Vish Govindasamy, key members of the Sunshine Group's executive committee, distinguished guests and employees. A total of 159 awards –Performance, Excellence, and Chairman's Awards – were distributed among high performing individuals and teams at SUN Awards ceremonies.
Addressing the gathering, Sunshine Holdings Group Managing Director, Vish Govindasamy said, "At Sunshine, we firmly believe that our greatest asset lies within our talented workforce. It is their passion, expertise, and relentless pursuit of excellence that enable us to overcome challenges, seize opportunities, and achieve remarkable milestones. We extend our heartfelt congratulations to all the award recipients for their exceptional contributions and exemplary performance."
"During the last financial year, the Group has had a resilient year given all the challenges the country has been facing. All this could not have been done without each one of you, making huge sacrifices. While it is all about awards, for me, the night is about all of you. It is all of you that make Sunshine shine every day. I would like to say thank you to each one of you for making those sacrifices and making shareholders of Sunshine Holdings happy and proud," Govindasamy stated.
Sunshine recorded a consolidated Group revenue of Rs.51.9 billion for the year ended 31 March 2023, an increase of 61.3% over last year. The gross profit improved by Rs.3.3 billion, up 31.9% YoY, compared to the previous year, driven by revenue growth. Gross profit margin for the period stood at 26.0%, a contraction of 580 basis points against the corresponding period last year. The Group's Healthcare business emerged as the largest contributor to Sunshine's revenue, accounting for 46.1% of the total, while Consumer Goods and Agri Business sectors of the group contributed 36.6% and 16.9% respectively of the total Group revenue.
About Sunshine Holdings
Sunshine Holdings PLC is a diversified conglomerate contributing to 'nation-building' by creating value in vital sectors of the Sri Lankan economy – healthcare, consumer goods and agri business. Established in 1967, the group is now home to leading Sri Lankan brands such as Zesta Tea, Watawala Tea, Ran Kahata, Daintee Confectionary and Healthguard Pharmacy, with over 2,300 employees and revenue of Rs. 52 Billion in FY23. The business units comprise of Sunshine Healthcare Lanka, Sunshine Consumer Lanka and Watawala Plantations PLC, which are leaders in their respective sectors and many of them certified as a "Great Place to Work" in 2021/22.