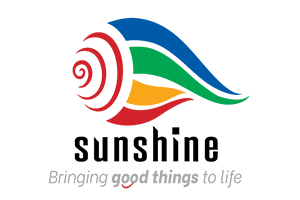 Sunshine Holdings PLC appoints Aruni Goonetilleke as a Board Member
November 21, 2023
Colombo, November 16, 2023: Sunshine Holdings PLC announced the appointment of Aruni Goonetilleke as the newest addition to its Board of Directors. With over 25 years of experience in global financial markets, Goonetilleke brings expertise in governance, enterprise risk management, internal audit and credit analysis. She has worked in senior transformational roles in global and local banks in Singapore and Sri Lanka and across several geographies in her credit and internal audit role with Standard Chartered Bank, Singapore.
Until June 9, 2023, Goonetilleke served as the Chairperson of the Board of a large, listed bank in Sri Lanka. Under her leadership, the Bank was successful in steering an economic and financial crisis. Her impressive career includes serving as a Board Director of several prominent public and private companies. She has held the position of Board Director at Sunshine Holdings PLC from August 2020 to November 2021, demonstrating her prior commitment to the organization's growth and success.
Apart from her financial expertise, Goonetilleke has a global outlook and is strong in collaborating with diverse stakeholders. She is keen on leveraging on her extensive network for the benefit of Sunshine Holdings PLC.
Goonetilleke holds a Bachelor of Laws (Honors) from the University of Colombo and a Master of Laws from Harvard University, Cambridge, MA.
Her leadership and accomplishments underscore her ability to drive organizational transformation, manage diverse portfolios, and implement effective management strategies. Sunshine Holdings PLC is confident that Aruni Goonetilleke, with her extensive experience, will contribute significantly to the company's growth and success.
-End-
About Sunshine Holdings PLC
Sunshine Holdings PLC is a publicly listed conglomerate contributing to 'nation-building' by creating value in vital sectors of the Sri Lankan economy – mainly in the healthcare and consumer sectors, with strategic investments in agribusiness.
Established over 56 years ago in 1967, the Group is now home to leading Sri Lankan brands such as Zesta Tea, Watawala Tea, Ran Kahata, Daintee, Milady, Healthguard Pharmacy and Lina Manufacturing, with nearly 2,000 employees and revenue of LKR 51 billion. The business units comprise of Sunshine Healthcare Lanka, Sunshine Consumer Lanka, and Watawala Plantations PLC, which are leaders in their respective sectors and most of them certified as a "Great Place to Work" in 2023.
We believe that the purpose of our existence is to "Bring good things to life" and that means, we will make available to all Sri Lankans, quality medicines and consumer products at affordable prices therefore ensuring a better quality of life for all. Our growth has been defined by our commitment to conduct our business ethically and staying true to our values.