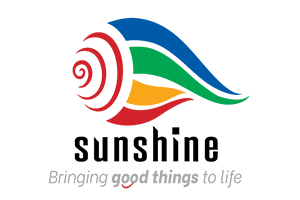 Sunshine Holdings' subsidiary Healthguard Distribution achieves GDP certificate
October 31, 2023
Further reinforces commitment to quality in pharmaceutical distribution in Sri Lanka
23 October 2023:Healthguard Distribution, the fully-fledged pharmacy distribution arm of Sunshine Holdings PLC, was recently recognized with the Good Distribution Practice (GDP) compliance certificate. This certification, awarded by Bureau Veritas India, is a testament to Healthguard Distribution's unwavering commitment to the quality management standards across its importation, warehousing, and distribution operations.
The GDP certificate symbolizes Healthguard Distribution's dedication to upholding quality standards in the pharmaceuticals supply chain. Bureau Veritas India, a globally recognized certification authority, has assessed and verified Healthguard Distribution's processes, infrastructure, and practices to ensure compliance with industry best practices and regulatory requirements.
This achievement also underscores Healthguard Distribution's commitment to the safety, efficacy, and integrity of every pharmaceutical product it handles. The company's focus on quality management ensures that pharmaceuticals are stored and distributed with care, maintaining their potency and safeguarding patient well-being.
Shantha Bandara, Chief Executive Officer at Healthguard Distribution, said, "The Good Distribution Practice certificate is not just a recognition of our efforts; it symbolizes our pledge to ensure the safety, efficacy, and integrity of every pharmaceutical product that passes through our hands. We understand pharmaceuticals' role in healthcare and take that responsibility seriously. With the GDP Compliance Certificate, we are elevating our standards and setting a benchmark for the entire industry. We are excited to continue our journey of excellence, driving positive change in the pharmaceutical distribution landscape and bringing good things to Sri Lankans' lives."
This recognition also represents more than just a certification; it signifies Healthguard Distribution's dedication to elevating the pharmaceuticals supply chain in Sri Lanka. By adhering to globally recognized best practices, the company aims to contribute to enhancing regional pharmaceutical distribution standards.
Leveraging on the strength of its diversified parent company, Sunshine Holdings, Healthguard Distribution is the first Distribution-as-a-Service (DaaS) pharmaceutical model to be rolled out by a Sri Lankan healthcare company. It serves as a regulatory-compliant island-wide distributor for all health and wellness products.
Healthguard Distribution, a fully owned subsidiary of Sunshine Holdings PLC, is a fully compliant distribution setup that meets the requirements of relevant regulatory authorities and pharmaceutical manufacturers. It operates as a one-stop distributor of high-quality health and wellness products to all corners of the island. The company provides a service that would eliminate complexity and help pharmaceutical and consumer brand companies focus on their core competence, thus ensuring the industry's overall prosperity.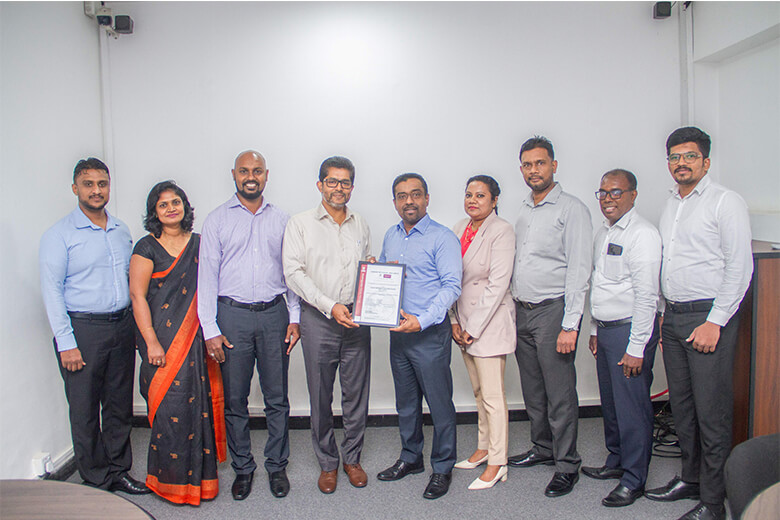 From left: Healthguard Distribution Administrations Manager Manjula Dissanayake, Healthguard Distribution Senior Manager – Regulatory & Quality Assurance Nadee Perera, Healthguard Distribution Deputy General Manager – Operations Pathmakumara Warnakula, Bureau Veritas Country General Manager – Commodities, Industry & Facilities, Shan Nanayakkara, Healthguard Distribution Chief Executive Officer Shantha Bandara, Manager – Technical Compliance & Training Nadeesha Karunarathna, Head of Supply Chain Sandun Jayasinghe, Bureau Veritas Manager – Marketing & Sales – Certification Service Line, Subash De Silva and Bureau Veritas Business Development Executive – Marketing & Sales –Certification Service Line, Basith Ali